When you select a new automotive dealership to turn to for all of your various service and sales needs, you generally have high expectations. You may demand prompt, friendly and knowledgeable assistance from an experienced group of professionals. Through our Nissan dealership in Grapevine, you will have access to excellent sales and financing service when you are preparing to purchase a new vehicle. Likewise, impeccable service continues through our auto repair and maintenance department. We are proud to be your preferred automotive dealership for current and future needs, and you can always count on us to provide you with superior service.
New & Used Nissan Vehicles Near Plano, TX
If you are like many of our valued customers, your first experience with our dealership is with our sales department. You likely have a predetermined list of criteria that you need a new vehicle to meet. With our constantly rotating inventory of modern cars, SUVs, trucks and more, you can feel confident that we likely have an ideal vehicle that addresses all of your needs in our inventory. These are late-model vehicles that are in great condition and that may provide you with true value as you make your purchase.
When you make your next vehicle purchase from us, you can make a selection with confidence because each of our new and used vehicles is carefully reviewed and inspected before they are offered for sale on our lot. Our focus is on helping you to get into the right vehicle for your needs while also ensuring that the vehicle lives up to all of your expectations. We invite you to stop by during business hours to view our inventory and to take a test drive or two.
Do You Service Nissan Vehicles Near Me?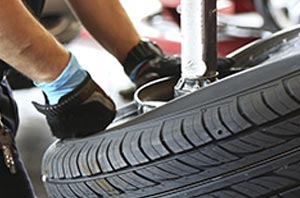 Our service center is properly equipped and staffed to address any minor or major repair needs that your vehicle may have, and this includes engine, mechanical and body work. Our service technicians are focused on getting you back out on the road soon while also restoring your vehicle with flawless results. As you can see, our Nissan dealership is your trusted source for all automotive needs that you have now and in the future. Drop by at your convenience, or contact us today via email or phone.