Welcome to Texas Nissan, the place where your automotive dreams come true. We are here to serve you with an elite level of customer service that makes every transaction as smooth as silk. Don't worry about all the complexities that come to mind when you think of buying a new or used vehicle. We eliminate the guesswork and help you to make a savvy and informed decision.
New and Used Nissan Vehicles for Sale
At Texas Nissan, we have an excellent selection of both new and used Nissan models. We consider our selection premium because our service department screens out any problems before you take them out on the roads. You won't find this same level of quality control when you are buying vehicles from individuals or dotcom businesses outside of the area. But you have to check back frequently because our inventory is always flipping over.
Because we have such a premium selection, we cordially invite everyone from Flower Mound, TX, to come and visit our showroom. Here, you will find our helpful sales representatives who know everything about our inventory. They can quickly help you to narrow down your choices and find the best vehicle for your needs. You can choose from crossovers, SUVs, daily drivers, sporty models, and even high-quality Nissan trucks.
These vehicles are affordable and built to last. You'll be happy when you choose our dealership to buy your next car because we strive to provide the best value for your money. All the excessive wear of our used inventory is addressed and corrected before the vehicles go up for sale. This is because our goal is customer satisfaction and retaining our customers for a lifetime.
Nissan Service near Flower Mound, TX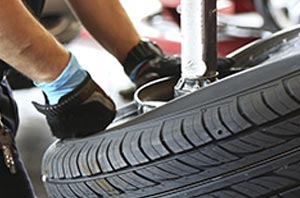 At Texas Nissan, we have great hubris for the fact that we are able to serve so many Nissan owners from Flower Mound, TX. Our authorized service department has a huge technological advantage over general repair shops. We are invested in state-of-the-art diagnostic computer systems and have access to a factory database of data that makes repairs and service easy.
Please call us or stop by to schedule an appointment for your next service if you live in Flower Mound, TX. We'd be delighted to have you and look forward to seeing you. Our factory-authorized service center uses only the best OEM (Original Equipment Manufacturer) parts.