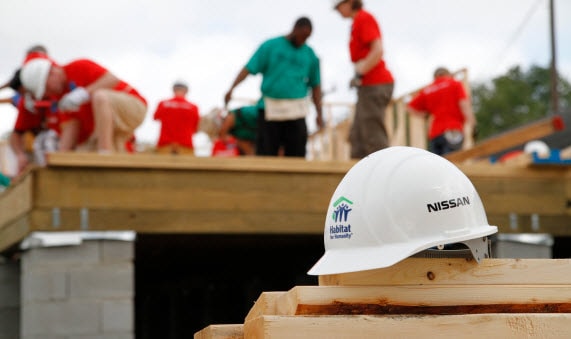 Nissan has teamed up with Wounded Warrior Project and Habitat for Humanity to construct a brand-new house within the Dallas community. The automaker, which donated $500,000 to each organization in order to make the project possible, has partnered with Iraq war veteran - and current Army Reserves member - Brenda Lopez to assist with the construction of the home, scheduled to be complete by this summer.
Members of Nissan Motor Acceptance Corp, Habitat for Humanity and WWP Alumni have all joined forces for the construction of the house, which just recently began. Located in Oak Cliff Gardens, the home will be close to the Dallas Veterans Administration Medical Center. Lopez, a Dallas native with two preschool children, will also be donating her time to for the build, along with her dad, Teodoro Lopez. Brought together by Nissan's "With Dad" campaign, each group involved will work side by side to make one family's dream of owning a home come true.
Nissan has been proud supporter of Habitat for Humanity and Wounded Warrior Project for several years. The automaker has donated over $11.6 million to Habitat for Humanity since 2005 and most recently partnered with WWP for their Project Titan venture, which you can learn more about here.