For some, routine tire maintenance might seem minuscule  compared to other auto services like oil changes and brake inspections. However,  this is simply not true. Tires play a huge role in keeping you safe each time  you take your new or used car, truck or  SUV for a spin. Healthy tires will also help your vehicle run at its best.
At Texas Nissan, your safety is our top priority, which is  why we've developed this comprehensive tires guide to help you understand the  importance of tire service and tire replacement. Keep reading to learn more.
Tire Maintenance Is Essential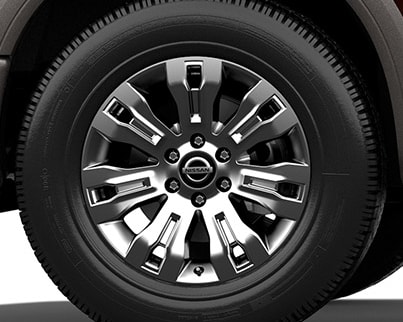 No matter how new or old your Nissan car, truck, SUV or  other make/model is, you'll eventually have to get new tires. If your tires are  more than five years old, chances are they are ready to be replaced.
If your tires are relatively new, there are many ways you  can help extend their life. By having tire rotation performed every 6,000 to  8,000 miles, you'll help your tire tread wear evenly. We also recommend having  tires balanced every 3,000 to 6,000. If you tend to speed and/or drive on  unpaved roads often, you'll most likely need to have these services performed  sooner. An alignment should be done every year.
When to Replace Your Car Tires in  Grapevine, Texas
A good place to start is by having your tires inspected  during regular oil changes or every 3,000 to 6,000 miles. During this time, our  highly-trained service technicians will look at the overall health of your  tires. They will look for things like cracks, gouges and bulges in the  sidewalls. If a problem is detected, our techs will explain the best way to fix  it.
Here are some other signs to help you determine if you might  need new tires:
Vehicle pulls to one side while driving
Even "wear bars" indicate tread is too low
Steering wheel vibration
If you're experiencing any of the above symptoms, you'll  want to schedule  a service appointment right away.
Why Choose Texas Nissan for Tire  Service?
Our team of dedicated service technicians know  how to provide your vehicle with high-quality care. For years, folks have come  to our Grapevine car dealership for all their vehicle needs. Whether you need  tire rotation, tire balance or something else, you can count on us to take care  of you. We also offer a variety of service coupons to help you save money. For  outstanding tire repair and replacement, make us your one-stop shop!