Texas Nissan Oil Change Service
Is your car in need of a few quarts of fresh oil? Schedule an appointment with Texas Nissan to bring it in for service. Certified and trained to work on all makes and models, our team of professional technicians will do their best to change your Nissan car, truck or SUV's oil as soon as possible and have you back on the road in a jiffy. When it comes to first-rate Nissan service in Grapevine, Texas Nissan is one dealership that does not disappoint. We always put our all into everything we do and also do what we can to ensure our customers always leave completely satisfied with their service.
When Do I Need to Bring My Car in for Oil Change Service?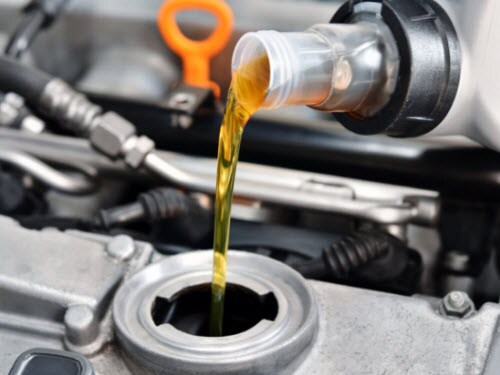 You should always look at your manufacturer's recommended maintenance schedule to determine how often your car requires an oil change. Often found inside your owner's manual, this schedule will help you keep track of your car's routine maintenance needs. If you have an older car, you may need to bring it in to Texas Nissan more often for oil change service than you would a newer model. Certain driving habits, including heavy acceleration and traveling over dirt roads, also play into how often your car's oil needs to be changed, so be sure to take it easy on the road.
What Should I Do In Between Oil Changes?
Even if your car's not yet due for oil change service in Grapevine, we recommend that you check the oil every few hundred miles to ensure it is at the proper level. If your oil happens to be below the full mark, you may need to add a few quarts of oil to the crankcase. Just make sure you do not overfill the crankcase, as this will cause the oil to come in contact with the crankshaft, whip into a froth and damage the engine.
For more information about oil change service at Texas Nissan, please contact us today. We'll be happy to answer any questions you may have and look forward to speaking with you!