If you're on the hunt for brake service in Grapevine, be sure to stop by Texas Nissan to speak to one of our technicians. Certified to work on all makes and models, our team of experts has years of experience in the auto service industry and is equipped with each of the tools needed to successfully take care of brake repairs in Grapevine. Whether your Nissan car requires brand-new brake parts or a brake inspection, we encourage you to schedule an appointment at our service center today.
Why Do I Need Brake Service?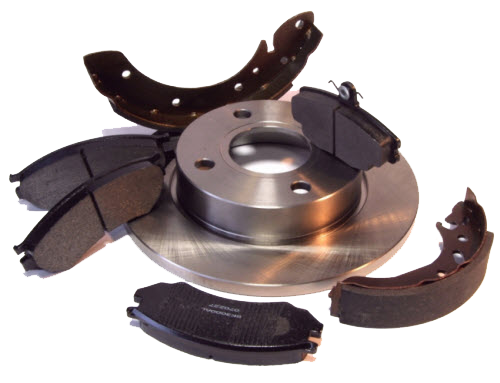 It's highly suggested that you follow your manufacturer's recommended maintenance schedule to determine when you need brake service in Grapevine. If you do not take care of your car during each service interval, you could wind up with faulty brakes in need of hefty repairs.
Once you've reached 10,000 miles, it's important that you have your brake lines, cables, pads, rotors, drums and lining inspected to ensure they are working as they should. Without proper inspection on occasion, and brake fluid exchange, you could end up needing brake pad replacement or new brake rotors, brake calipers and drums sooner than intended. These brake repairs in Grapevine can also be costly.
How Do I Know If I Have Faulty Brakes?
Your car will alert you when your brakes need a little TLC. There are multiple warning signs your Nissan car, truck or SUV will give you to let you know your brakes are not working as they should. Look out for these signs below next time you take a spin in your vehicle:
Your car makes squealing or grinding noise when braking
Your brake dashboard light is lit
Your car jerks to the side when braking
Your car takes time to come to a complete stop
These tell-tale signs will inform you when you need brake repair in Grapevine. If your car is experiencing any of these issues, please contact us as soon as possible to have it examined immediately.