When The AC in your car isn't working properly, things heat up really quickly. It's no fun to travel in a hot vehicle. Luckily, AC repair service quickly resolves even the most complex of problems so you can regain the cool comforts you've lost. Why swelter in the heat when repair service reduces any AC problem you experience?
Common AC Repair Questions Answered
When the AC fails to perform properly, it leaves us with many questions and oftentimes, no answers. Here are the answers to four of the most common AC repair questions being asked by drivers.
Why is My AC Blowing Out Hot Air?

When you turn on the AC, you expect cool, crisp air to refresh you. When warm air comes out instead, it is puzzling and frustrating. The truth is, there are several reasons why the AC unit may blow out hot air. A freon leak or lack of refrigerant is a common culprit of hot air blowing from the AC unit, but there are several other causes. It is best to have a professional diagnosis and repair.
Why Does My AC Unit Have a Bad Odor?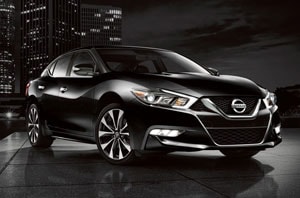 Musty odors coming out of the AC unit can really leave you wondering. Most commonly, mold caught in the blower duct is the cause of an odor in the AC system. The odor can also be the result of a blocked ventilation coil.
How Can My AC Be Tested for Leaks?
Certified repair technicians have several leak detection methods that are used to determine if the unit is leaking and where the leak is coming from. The black light method is commonly used to detect AC leaks. A sniffer device is also used to detect leaks coming from the AC unit.
Why is My AC Leaking?
Many causes of a leaking AC unit exist. Age and moisture build-up cause a variety of problems with the various components in the unit. Loose rubber hoses oftentimes cause a leak, but there are other issues that cause concern as well.
Contact our service team in order to schedule your appointment today!
Service Hours
Monday

7:00 am - 7:00 pm

Tuesday

7:00 am - 7:00 pm

Wednesday

7:00 am - 7:00 pm

Thursday

7:00 am - 7:00 pm

Friday

7:00 am - 7:00 pm

Saturday

8:00 am - 5:00 pm

Sunday

Closed