What's new for the 2023 Nissan LEAF?
The all-new Nissan LEAF was unveiled with deliveries starting in Japan, the U.S., and Europe. The new LEAF is based on a new platform. It is powered by Nissan's new powertrain and has a longer range than previously and some new features and technologies.
2023 Nissan LEAF Trims & Features
Nissan has announced the release of the LEAF for the 2023 model year. The vehicle has new features and trims levels.
The S comes standard with a suite of advanced safety features. It has automatic emergency braking, lane departure warning, and blind spot monitoring.
The SV trim adds a range of luxury features. It has heated seats, leather upholstery, and a power sunroof.
The LEAF new battery pack is now larger, providing a longer range between charges. The LEAF is also now available with an all-wheel drive. It makes it an excellent choice for drivers in cold climates.
The Nissan LEAF is an excellent choice if you want a vehicle with great features and a long range.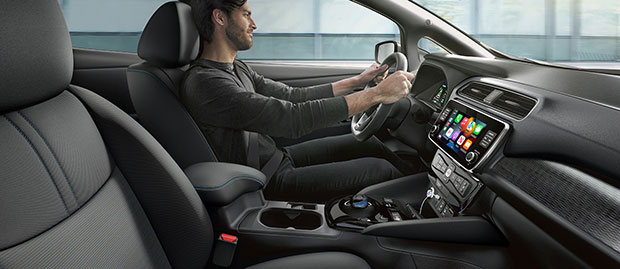 2023 Nissan LEAF Horsepower
The 2023 Nissan LEAF will arrive in showrooms this year. It packs more horsepower than ever before. The LEAF has a new electric motor putting out approximately a whopping 215 horsepower. It has more than enough power to get you up to speed quickly and easily.
With the new LEAF, you can take care of your errands and get where you need to go.
2023 Nissan LEAF Safety
Nissan has committed to the safety of its drivers and passengers. Thanks to the development of the LEAF.
The vehicle features a wide range of safety technologies. It has Automatic Emergency Braking and Blind Spot Warning to help keep you safe on the road.
The LEAF has an Automatic Emergency Braking system that helps you avoid a collision. The system monitors the traffic ahead. It will automatically apply the brakes if it senses a potential collision. The Blind Spot Warning system helps you avoid accidents caused by other vehicles. It uses your blind spot. The system monitors the area around your car and will sound an alarm if it detects a vehicle in your blind spot.
The LEAF also features some other safety features. It has a Rearview Monitor and Intelligent Lane Intervention. You can make good use of the Tire Pressure Monitoring System. With the Nissan LEAF, you can drive with confidence. You know that you and your passengers are safe and secure.
Visit Our Dealership in Grapevine, TX Today
Are you interested in learning more about the 2023 Nissan LEAF? Visit our dealership in Grapevine, TX We will be happy to show you around and answer any questions you have.
Sorry, we do not currently have any featured inventory on our website.
Please call 844-881-0473 for further assistance.