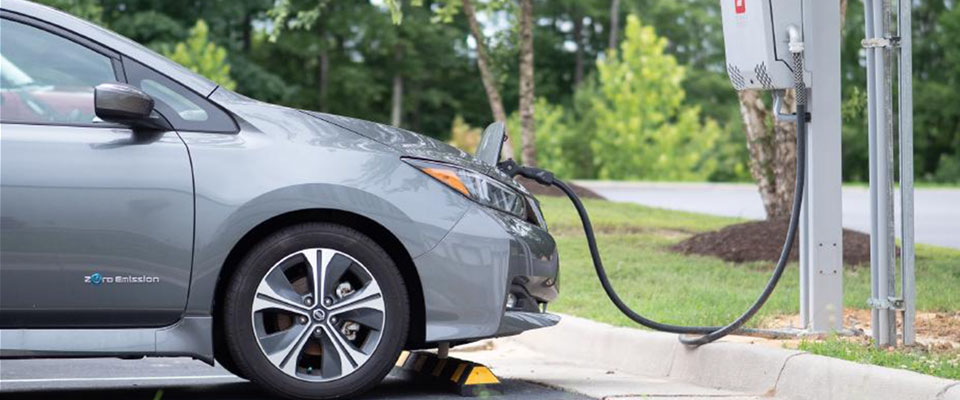 Nissan has announced that it has approved the first bidirectional charger. It's for the Leaf. The charger will allow drivers to use the Leaf's battery to power their home in an emergency. They can also use it to power their home while the Leaf is plugged in. Nissan has stated that the bidirectional charger will not affect the warranty.
The 2023 Nissan LEAF
Bidirectional charging is coming to the Nissan Leaf in the United States. Nissan confirmed it this past week. The new feature will allow Leaf owners to use the car's built-in charging system. It can power their homes or businesses during a power outage.
Bidirectional charging is a feature Leaf owners have wanted, and Nissan is excited to give it to them. The feature adds value to the Nissan Leaf. It also underscores their commitment to providing an excellent experience owning these vehicles.
The bidirectional charging feature will be available later this year. It is an update to all Leaf owners in the United States.
The feature has been available for some time in other markets. It has not been enabled in the U.S. Until now.
The bidirectional charging feature allows electric cars to discharge stored energy. It comes from their battery packs. It can be useful.
Nissan is currently only allowing bidirectional charging with the Fermata Energy FE-15 charger. It was the first charger to comply with UL 9741 in 2020. Fermata claims that this charger offers several benefits. Including faster charging times and improved safety.
The Fermata system utilizes Nissan's vehicle-to-grid (V2G) technology. It can use EV batteries to store and discharge electricity. It can help reduce demand on the grid during periods of high demand. It can also provide power to buildings during outages or emergencies.
The Leaf is the only all-electric vehicle in the United States able to supply the power grid. Nissan has been working on this technology for a few years. It believes that it has the potential to help support the growth of renewable energy.
Visit Our Dealership in Grapevine, TX
Our dealership in Grapevine, TX, is the perfect place to learn more about the all-new 2023 LEAF. We have a variety of models available. You can also choose from several colors. Plus, our team can answer any of your questions and provide you with a test drive. We're confident that you'll love the new LEAF, and we can't wait to help you find the perfect one for you.