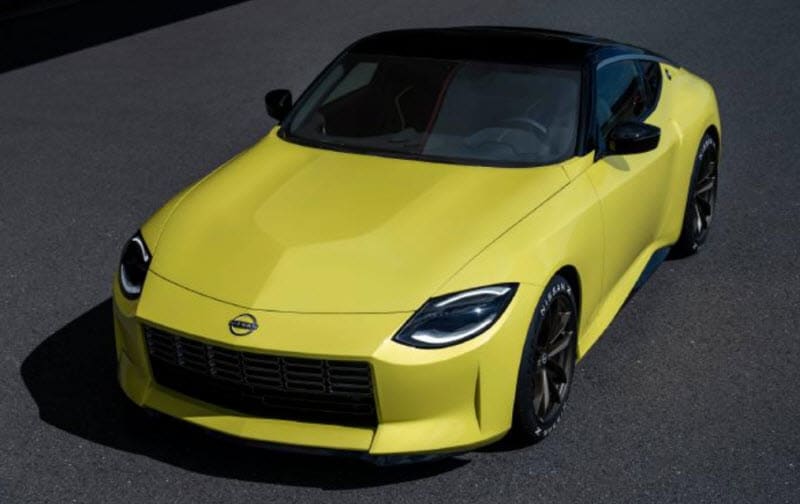 On September 15, 2020, Nissan gave the world a preview of what will be its next high-performance Z model. The Z Proto pulls design cues from the original 240Z of the 1970's, as well as from more current iterations of the famous sports car, including the 370Z which first debuted in 2008. Check out photos and video below!
The new prototype combines the past and present, while also showcasing the fresh new style of the Z coupe's future. Its exterior, coated in bright yellow pearlescent paint, offers highlights such as lightweight carbon fiber treatments on the side skirts, a rectangular grille treatment with grille fins, teardrop-shaped LED headlights, 19-inch alloy wheels and dual exhausts. Overall, the styling conveys both sportiness and elegance.
The Z Proto also packs plenty of power with a V6 twin-turbocharged engine that's paired to a six-speed manual gearbox. Nissan is currently working to refine the next Z to ensure that it pushes performance boundaries and delights fans, as it's continuously done over the course of its 50 years on the market.
The next Z coupe will be the first all-new version introduced in over a decade, and we expect the production model to be dubbed the 400Z, following the numeric naming convention it's used since its start. There are currently no details about when we can expect the new model to arrive, but we'll keep you posted as more information becomes available about its release date and specs.
For now, feast your eyes on the Nissan Z Proto in the video below!