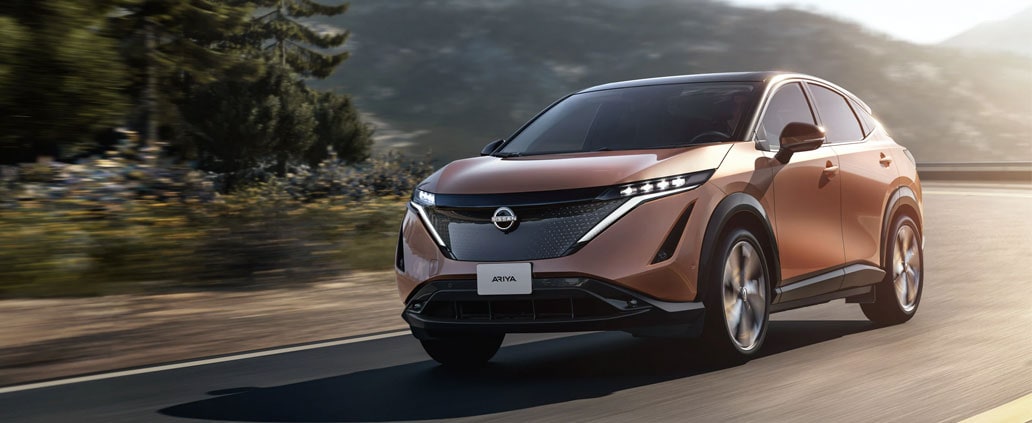 We are excited about the launch of the 2022 Nissan Ariya. Our vehicle dealership is always expanding to offer our customers the best electric vehicles. The 2022 Nissan Ariya will make its debut in 2021. We have taken the time to manufacture this vehicle from the time it was represented as a concept at the Tokyo motor show in 2019. The car incorporates advanced technology to include a new electric identity.
Performance
2022 Nissan Ariya features are developed from other car models. Compared to the Leaf, Nissan Ariya has an optional all-wheel drive through the rear electric motor or a dual front configuration. The estimated miles per hour within 5 seconds are between 0 and 60mph. The base front-wheel drive model will provide peppy acceleration to the electric vehicle.
Range per charge
Ariya is expected to offer up to 300 miles(483km) driving range per charge. This will make the vehicle to have a competitive advantage against other cars such as Audi E-Tron with 204 miles of range. You can either charge the car at home or a public charging station. Charging is done via direct current fast charging ports or on 110- and 240 volts outlets.
Interior
We have disposed of the buttons on the dashboard to make it smooth and appealing. The Cabin has a flat low floor to make it spacious despite its minimalistic nature. The seat design incorporates a comfy zero-gravity style.
Connectivity
You will love the connectivity and infotainment systems of the vehicle—the dual 12.30 display services the infotainment screen and a digital gauge cluster. The technology concept in Ariya allows the car to sync with the driver's schedule for pre-cooling or pre-heating when parked or charging. The proPilot remote Park, allows the driver to park the vehicle using their phone.
Safety
The Insurance Institute of Highway Safety and National Highway Traffic Safety Administration has not done a performance test on 2022 Nissan Ariya. Still, you can be assured of the driver's assistant features. The safety features include; standard Lane departure warning, lane-keeping assistant, standard automatic emergency braking, pedestrian detection, adaptive cruise control, and semi-autonomous driving mode. The vehicle features proPilot 2.0 technology, allowing drivers to remove their hands on the wheel while driving.
Warranty
The vehicle warranty prediction is equal to the Warranty package of the Leaf on sale. The package will include battery protection for 10,0000 miles or eight years and above.
All our customers are welcome to our dealership stores to learn more about 2022 Nissan Ariya. You can also contact us through our different platforms, and we will be ready to answer any questions you may have concerning 2022 Nissan Ariya.