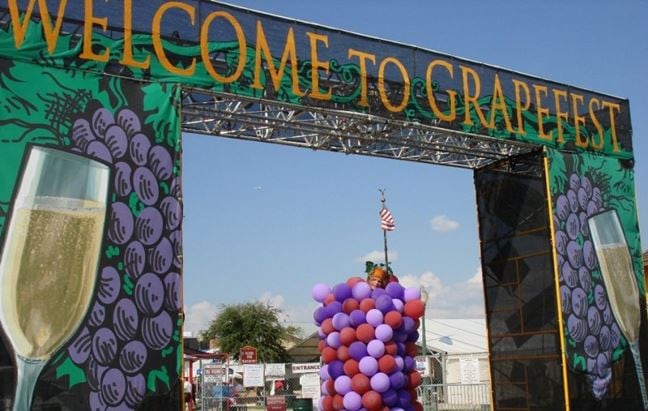 GrapeFest – A Texas Wine Experience will return to our fair city on Sept. 14-17. Known as the biggest wine festival in the southwest, thousands of people will converge on our beautiful downtown to experience a variety of fun-filled activities during this one-of-a-kind extravaganza.
From a Wine Tasting Classic to a GrapeStomp and Champagne Terrace, this four-day affair is truly a wine connoisseur's paradise. To help you get in the spirit of all the fun to be had, several bands will once again take center stage, so bring your dancing shoes! And don't forget to come hungry, as there will be numerous food vendors onsite serving up their tasty bites for you to delight in.
For the younger ones, there will be a KidsWorld, featuring a variety of attractions to help keep your children entertained, including interactive games, rides and celebrations galore.
A truly impressive gathering that has something to offer everyone, the 31st annual GrapeFest – A Texas Wine Experience is not to be missed. For hotel reservations and to buy tickets, please visit the event's official website here.
From all of us at Texas Nissan, we hope you have a fun and safe time!