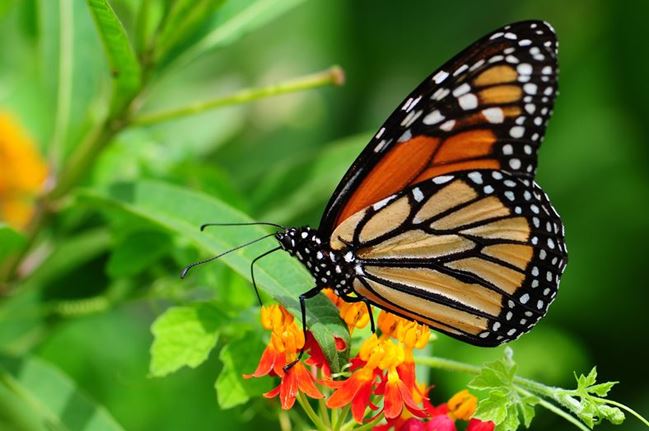 Mark your calendars! On Saturday, October 14, from 10 a.m. to 2 p.m., the 20th Annual Butterfly Fluttery event will get underway at Grapevine Botanical Gardens. Perfect for the whole family, the festival celebrates the migration of the monarch butterfly from Canada to Mexico by way of our beautiful city.
Butterfly releases will be held at 10:45 a.m., 11:45 a.m. and 12:30 p.m. Festivities kick off with a Butterfly Costume Parade, featuring floats and attendees dressed in awe-inspiring outfits. Even your four-legged friends are invited to partake in this one-of-a-kind parade. The Costume Parade will start at 10 a.m. in the parking lot at East Wall and Jenkins streets, ending at the Botanical Gardens. Participants who are able to wow the judges and the crowds with their costumes will be awarded prizes.
The fun doesn't stop there though. Following the parade, attendees can take part in a variety of fun-filled activities, including butterfly exhibits and crafts, interactive games, face painting and a scavenger hunt.
The completely free event is a Grapevine favorite, so don't miss out on your chance to get in on all of the excitement. For more information, please click here.