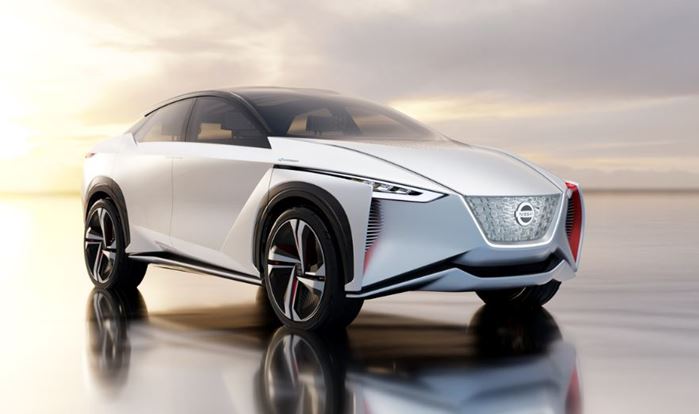 Nissan continues to pave the way for all-electric mobility. And if you're already a fan of the all-electric Nissan LEAF, which has been completely revamped for 2018, you're going to love this. Just recently, the automaker unveiled the Nissan IMx, an all-electric crossover concept that is capable of achieving a driving range of more than 372 miles and fully autonomous operation.
With its crisp, clean lines, sporty wheels, sleek front fascia and ultra-modern rear, the car created quite the stir as it rolled onto the stage at the Tokyo Motor Show.
"The IMx zero-emission crossover concept vehicle embodies the future of Nissan Intelligent Mobility," said Daniele Schillaci, executive vice president for global marketing and sales, zero-emission vehicles and the battery business. "Through Nissan Intelligent Mobility, Nissan is committed to changing the way people and cars communicate, as well as how cars interact with society in the near future and beyond."
The vehicle utilizes a futuristic version of ProPILOT that makes hands-free steering and operation obsolete. When the driver activates the technology, the system pushes the steering wheel into the dash and reclines all seats for maximum comfort and convenience for all who ride in the vehicle. On the flip side, when the driver wants to take control of the car, all he or she has to do is select Manual mode and the car will push the steering wheel out of the dash and transfer control back to the driver.
See the car strut its stuff in the exciting video below!