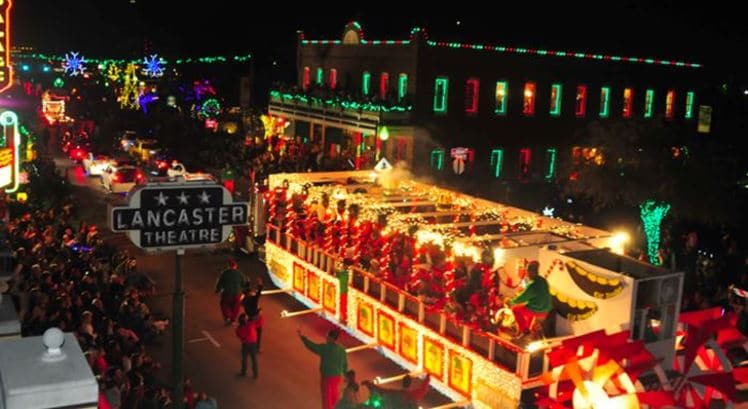 No matter if you live here or are just in town for a visit, Grapevine is the place to be for the holidays. Designated as the "Christmas Capital of Texas," our fair city is home to a wide range of Christmas celebrations, including lighting attractions that will leave you in awe. Check them out below.
Carol of Lights
Mark your calendars for the annual Carol of Lights. Taking place in downtown Grapevine, the event is fun for the whole family. Starting at 5 p.m. on Monday, November 20, there will be photo ops with Santa, Christmas crafts for children and singing snowmen, followed by the tree lighting ceremony at 7 p.m. The completely free event is one you won't want to miss.
Parade of Lights
On Thursday, December 7, our city's downtown will be lit up to the max with every kind of Christmas light you can imagine. More than 100 lighted floats and marching bands will make their way through the streets, wowing crowds with their awe-inspiring performances. The parade kicks off at 7 p.m. sharp, so be sure to arrive early to snag the best seats.
For more information, please click here. Happy Holidays!