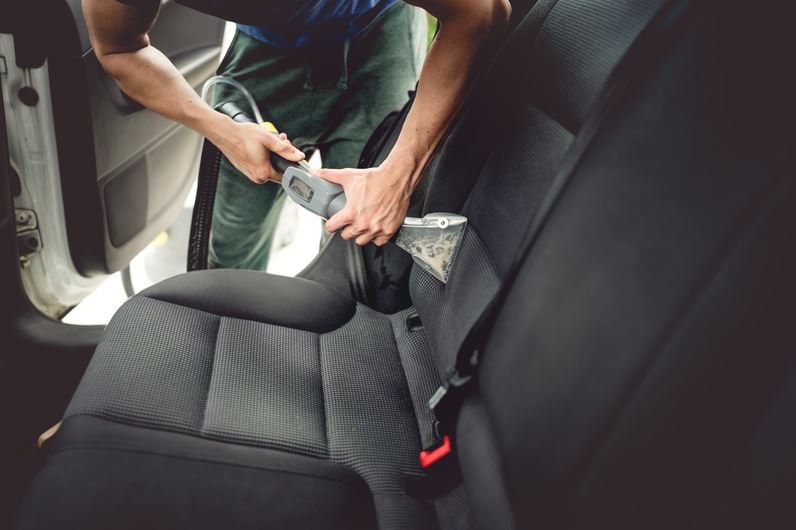 At Texas Nissan, we understand the importance of protecting your investment; after all, you've worked hard to buy a new Nissan Altima near me or other popular model, so it only makes sense. See our list of the top ways to preserve your car, truck or SUV's interior below.
Of course, if you do not have the time to clean your car's cabin, we'll do it for you. Schedule your online service appointment at our Grapevine car dealership today!
Remove All Dirt and Debris
Vacuum the seats and floors, making sure to capture all the crumbs that have fallen in those tight crevices.
For cloth seats, use an upholstery attachment, and shampoo as needed using a spray-foam upholstery-cleaning solution. Leather seats should be cleaned with a leather-restoring cream, and wiped dry with a soft, microfiber cloth if possible.
Clean the Surfaces
A damp cloth should first be used to wipe off your dash, center console and door jams. Make sure you rinse the rag thoroughly in hot water after each surface swipe. Next, apply a car-specific spray that will protect the materials from ultraviolet sun rays. This spray-on product is recommended to clean vinyl upholstery as well. Lastly, wipe down the windows and interior mirror with a window cleaner.
These are just some of the many ways to keep your car in tip-top shape. To learn more, please contact us. One of our friendly associates will be happy to help answer all your questions. Happy Cleaning!