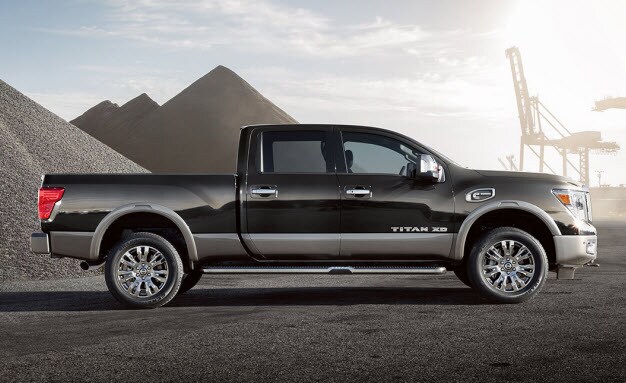 Nissan is now offering "America's Best Truck Warranty" on all 2017 Nissan Titan and Titan XD models. The new warranty plan closely resembles "America's Best Commercial Van Warranty," which was released back in 2014 for the brand's lineup of commercial trucks.
"We're pleased to now offer the same confidence-inspiring protection as our commercial vehicles for our entire range of 2017 TITAN and TITAN XD full-size pickups," said Fred Diaz, division vice president and general manager, North America Trucks and Light Commercial Vehicles, Nissan North America, Inc. "The new bumper-to-bumper coverage shows customers that Nissan stands behind the quality of its vehicles – including the ones that are subject to the hardest use."
All new Titan owners will now have the chance to take advantage of the new warranty, which offers bumper-to-bumper 5-year/100,000-mile coverage, including basic and powertrain coverage. Nissan's "Year of the Truck" campaign, which celebrates the release of the 2017 Titan, among other models, can be attributed to the release of the new warranty, along with the success of "America's Best Commercial Van Warranty."
For the 2017 model year, Nissan is adding a half-ton pickup to the Titan lineup that will come outfitted with a 5.6L Endurance V8 engine, delivering 390 horsepower. Titan XD and Titan Single Cabs will also join the roster and you'll be able to find them all at Texas Nissan.