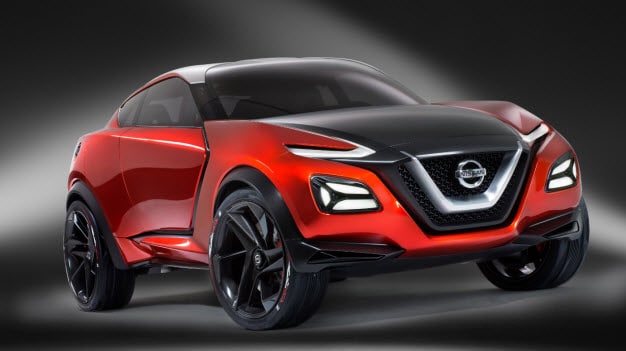 During this year's Frankfurt Motor Show, Nissan unveiled their brand-new Gripz Concept, a compact crossover designed to offer practicality and high performance. Developed by designers in Europe and Japan, the concept provides a glimpse into the future of automotive, where crossovers can be used as both daily drivers and performance vehicles for weekend adventures.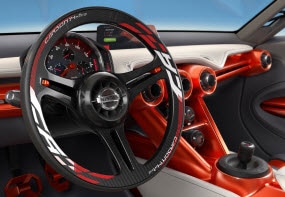 The Nissan Gripz Concept draws inspiration from the Nissan 240z, a rally car long considered Nissan's first crossover. Featuring a raised ride height and the silhouette of a sports car, the Gripz Concept's performance abilities are more than apparent at first glance. Nissan's new emotional design language was also used in designing the model and is visible through the crossover's V-motion grille, floating roof, and boomerang-shaped front headlights. In addition to these elements, the concept features exterior cameras, a matte-black Kamm tail, 22-inch wheels, dihedral front doors and a red-orange paint job with the exception of a matte-black bonnet.
The interior of the Gripz Concept continues to showcase red-orange and matte-gray colors. Many components draw inspiration from racing bikes, including the door pulls, which are shaped like bike saddles, and the car's molded bucket seats. It also features a thin yet strong "Gliding Wing" instrument panel and exposed tubes inspired by Tour de France. Powering the model is an EV-based hybrid system that delivers smooth acceleration and excellent fuel economy.
For a complete rundown of the Nissan Gripz Concept and further details, take a look at the video below. Also don't hesitate to stop by Texas Nissan to view our current Nissan models available now.