Used Cars for Sale in Grapevine, TX
Welcome to your Dallas-Fort Worth, Texas, dealership. In addition to our reputation for top-notch customer service, we also have a large inventory of used models for you to choose from. These vehicles are comprised of quality trade-ins and previously leased models that were gently used and come back to us in immaculate condition. No matter what used vehicle you decide upon, you can rely on our reputation that the vehicle has no hidden problems and is fit for life with proper maintenance. Our Texas-sized inventory is what makes us a big destination because it allows shoppers to find the features that they need instead of just settling for whatever is around.
Benefits of Buying Used Cars
When you purchase a used vehicle, you immediately benefit with lower monthly payments. Considering that a vehicle can lose up to 11 percent of its value the moment that you drive off the lots and more than 20 percent in the first year, it makes sense to buy used if you are on a budget. Of course, the depreciation that these vehicles experience is more irrational than tangible.
This is because the general problem with selling a used car is the undeterminable value. It is difficult for consumers to figure out how much a vehicle is really worth and how long it will last them without major repairs. Therefore, you will find that many drivers use mileage to determine the value. But, mileage doesn't mean what it used to mean thanks to the advent of synthetic lubricants. Nowadays, it is quite common for any auto to reach 200,000 miles if it is run on a full synthetic for all its life.
If you really want to get into the guts of a car and figure out how much it is worth, you have to take it to a professional. Because we have the resources to appraise vehicles, we are always going to have a huge advantage over the private sellers in the market.
Quality Used Cars For Sale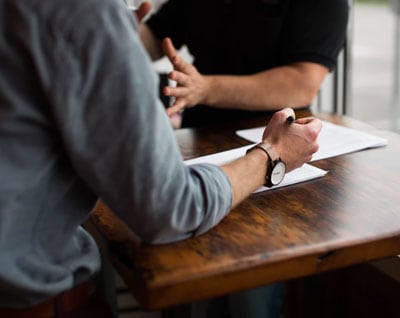 Our factory-trained technicians appraise the value of trade-ins and previously leased vehicles by thoroughly inspecting each vehicle. Not only do they determine what the value is, but they also use their years of experience to carry out extensive preventative maintenance. If parts are unusually worn, they will replacement before the sale to ensure that the car functions like new and provides the new owner with a lifetime of happy driving.
We also thoroughly screen the records of each vehicle to ensure that they have no history of breakdowns or lapsed maintenance. Any of these factors can substantially undermine the perceived value of a vehicle. Accidents can also make any vehicle undesirable. Because we are able to determine what is junk and what is a hot buy, you don't have to gamble with your money and guess. And because these vehicles are in excellent shape when you buy them, you simply have to continue maintaining them to have them last as long as any brand-new vehicle.
When you consider all the work that we put into bringing our customers quality used vehicles that we know they will enjoy, there is no reason to shop anywhere else. Please stop by our dealership when you have a few minutes to test-drive a used vehicle and see just how sweet our deals really are.