Buying a new car can be exciting for many people who are looking forward to driving a new set of wheels each day. Although you may have your eye set on a specific make or model, it's important to be informed on the ins and outs of the vehicle to ensure that it's the right fit for you. Once you're ready to drive a new car, there are a few important questions to ask yourself before the purchase to ensure you're prepared for the decision.
What Can I Afford to Purchase?
You'll need to crunch a few numbers ahead of time to ensure that you can afford a new car long-term and decide which one will fit within your budget. You'll not only need to determine the monthly cost of your car loan but also need to factor in the cost of auto insurance, fuel, taxes, and registration each year. Preventative maintenance and repairs are additional expenses to be aware of before you buy the vehicle to ensure that it fits within your budget.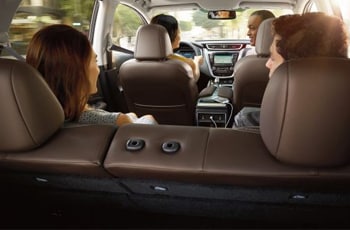 What are My Driving Needs?
Each person has different driving habits and needs depending on how far they commute to work each day or if they have children that need to be dropped off at school. Evaluating how much you get around during the week will make it easier to decide which type of vehicle will work for your situation. If you drive hundreds of miles each week, you may want to look at a more economical vehicle that is fuel-efficient. If you plan to travel solo, you can benefit from the use of a smaller car that has fewer seats.
Does This Car Make Me Happy?
When you have an eye on a specific make or model of vehicle, you'll need to ask yourself if the car makes you happy. You should feel excited to get into the car and drive it to ensure that you buy something that you're satisfied with long-term. You should fall in love with the vehicle and its features. Overall, the car should enhance your quality of life and make you feel confident while driving it.
Do I Want to Purchase Any Upgrades?
Most cars have different trims that are available, depending on the model. You can decide if you want to purchase any add-ons or upgrades that increase the value and appeal of the vehicle. You may want to upgrade to a more powerful engine and buy a larger infotainment system that is available inside of the car. Knowing your must-haves and how you plan to use the car long-term will allow you to choose if extra upgrades should be purchased.
What's My Credit Score?
Your credit score is one of the main factors that lenders will look at when deciding if they'll approve you for an auto loan. You'll need to research your credit score in advance, which will influence the interest rate of the loan that you obtain. You can increase your score by paying off debt and making your payments on time. You can also contact a credit bureau to contest any errors that may be present on your credit report to improve your score.
If you want to get more insight into the planning and research when buying a new car, you can contact our dealership and speak with an expert. We can provide you with more information and introduce you to our large inventory of cars on our lot.