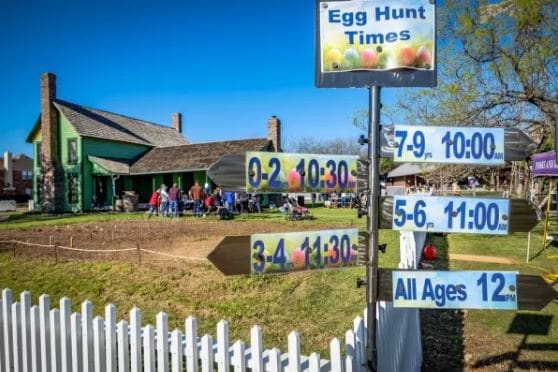 626 Ball St.
Grapevine, TX 76051
Parents, mark your calendars and have your little ones take part in all the egg-citement at Grapevine's favorite country hangout this holiday season – Nash Farm. On Saturday, April 8, from 9:30 a.m.-12:30 p.m., kids of all ages will gather to search for eggs at this lush venue.
Before you arrive, Mr. Bunny will be busy hopping around the premises to hide thousands of colorful eggs. One-of-a-kind prize eggs will also be hidden in every age division, adding to the fun of this springtime affair. There will be five separate hunts according to age groups.
Aside from the eggtastic hunt, there will also be plenty of other activities to enjoy, including a petting zoo and face painting. Wagon rides are also offered for only $1 per person, allowing you to sit back, relax and cruise around the farm.
A free event that is sure to have you and your family smiling from ear to ear, the Nash Farm Easter Egg Hunt is not to be missed. Come dressed in your festive Easter attire and get ready to have a blast at this fun-filled holiday extravaganza. We hope you have a terrific time and Happy Easter!
For more details, please click here.